SOLIDS has been chosen by Kryalos SGR, on behalf of the Poseidon real estate fund, to execute the renovation project for the property located in via Montefeltro, 6 in the north-west part of Milan.
This project aims to intervene in the recognizability of the buildings along the motorway and give them a strong image that will boost their commercial attractiveness.
The building complex in its renewed image, which will see its completion by the beginning of 2023.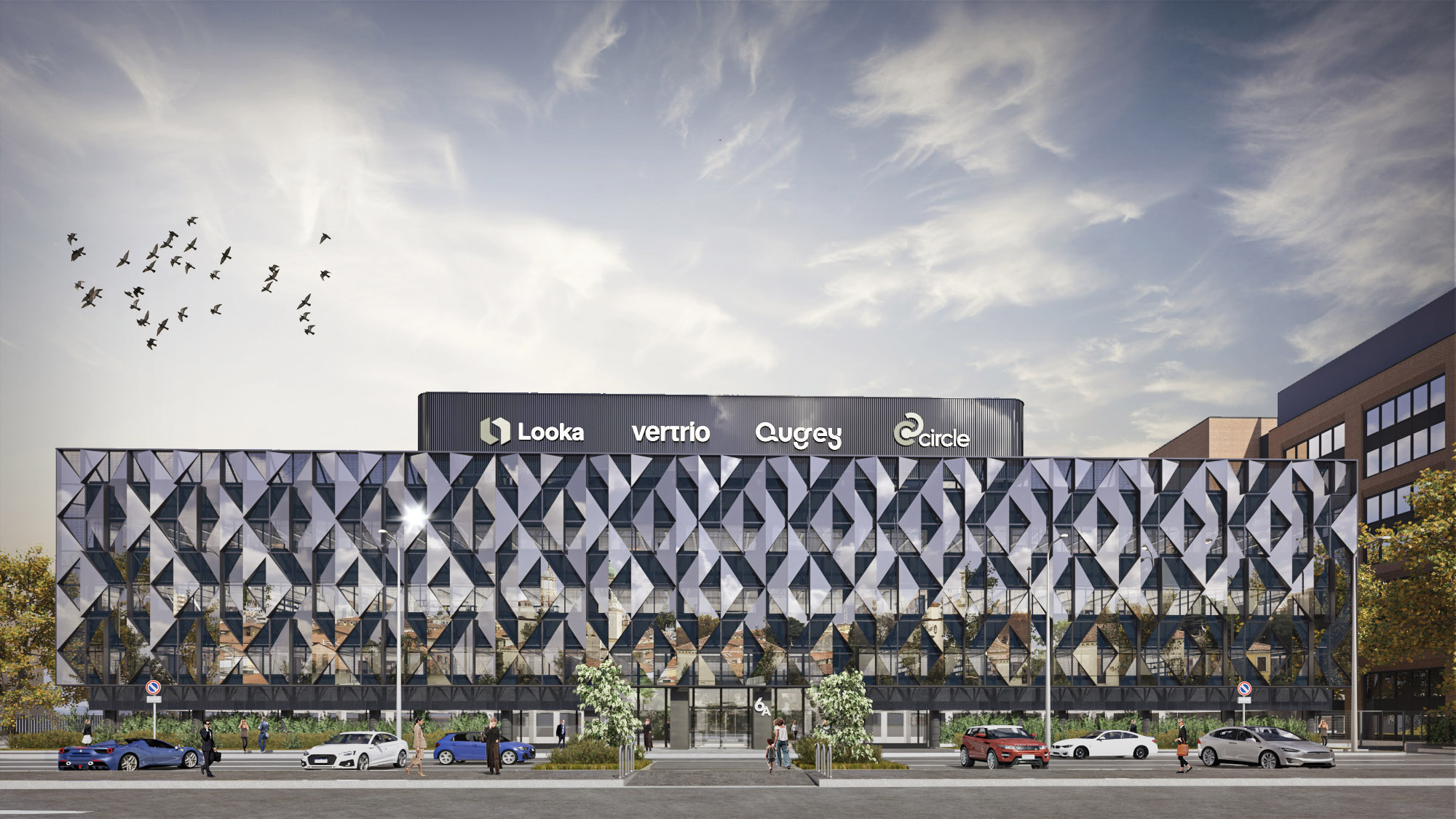 The design proposal is a screen composed of triangular glazed modules alternated with others in perforated sheet metal, will guarantee dynamism to the facade both during the day and at night.
Related posts